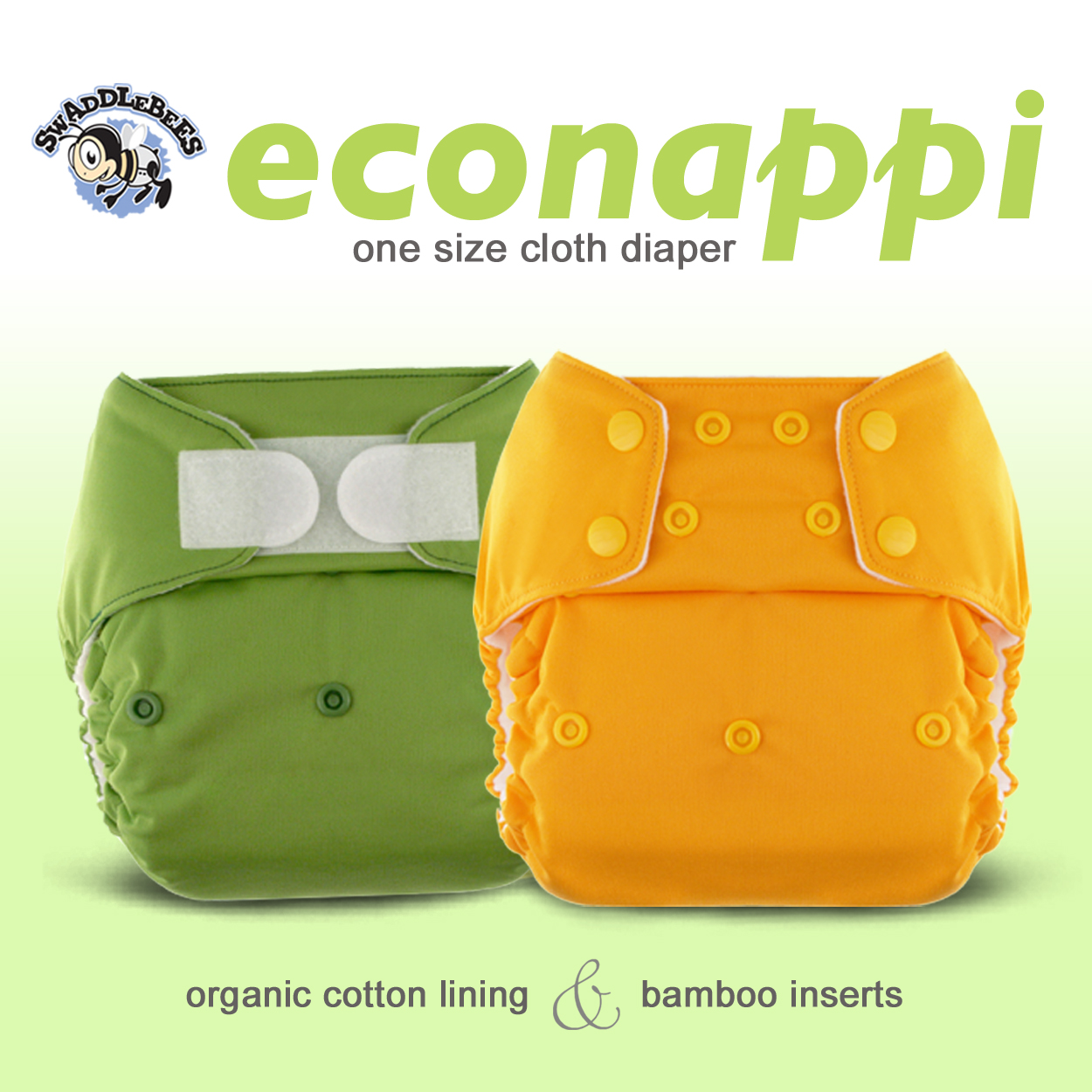 1 diaper. 2 styles. 3 sizes.
It's adjustable in both size and absorbency. Adjust the size as your baby grows. You can use it on most babies that range from 10-35 lbs (4.5-16 kgs). Stuff it with as little or as much absorbency as you need to get you through a quick trip to the store, a long car ride, or maybe even overnight.


The diaper has two rows of snaps for adjusting the size as your baby grows. It has an outer layer of laminated polyester keeps wetness in,
and an inner layer of organic cotton velour.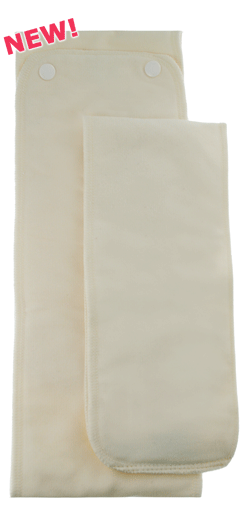 All diapers come with 2 inserts made with a blend of organic cotton and bamboo.

The small insert consists of 4 layers for use when your baby is at the smallest size setting. They can also be used as doublers when extra absorbency is desired.

The longer insert consists of 6 layers of organic cotton/bamboo blend that is trifolded and is adjustable in length.

Inserts can be used inside the pocket of the diaper or laid on top.
The pocket opening in the back allows you to use it as a pocket diaper.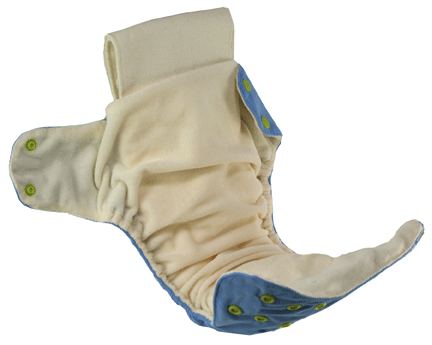 You can also use it as an All-In-Two diaper by just laying the insert on top of the diaper. If the diaper isn't soiled, just change the insert and reuse the diaper.