The v2.0 Kissa's now come in two only sizes: Size 0/Newborn and Size M/L. Our #1 Choice Newborn Breast-fed Baby Diaper and all around cutie. Kissaluvs diapers are known for quality fabrics and terrific fit. All Kissaluvs' diaper fabrics are custom-made especially for them, including their wonderfully soft, absorbent, and durable cotton fleece.
Soft, absorbent Kissaluvs 0 size zero diapers are a very popular choice with parents of newborns. They will fit approximately 5-15 pounds. The snap down front protects the delicate umbilical cord as it heals. The textured fabric helps to hold in even the messiest messes. The snaps make them easy to change, even for cloth diaper novices.
Kissaluvs diapers are known for quality fabrics and terrific fit. Our diaper fabrics are custom-made for us right here in the USA, including our wonderfully soft, absorbent, and durable cotton fleece.
Kissaluvs diapers offer:
Beautifully textured fabrics to help contain even the runniest poop
Fabric options, including unbleached cotton fleece and knit terry, as well as gorgeous colors
Stretchy elastic and fabrics for a snug fit without binding
Elastic at leg and back openings to contain messes and floods
Sturdy plastic snaps... easy access for parents, not so easy for curious toddlers
Uniquely spaced adjustable wing snaps help to prevent shifting
Overlapping wings on the larger sizes to fit even thin babies
Unique fit with low-rise front and full coverage in back
Simplicity of design, especially popular with dads and babysitters!
How many do you need? For newborns you will want 10-12 diapers a day. Most parents choose to wash about every other day. Be sure to get a few extras for the diaper bag or to keep in the car. If you are using prefolds, it is a good idea to keep a few fitted diapers on hand for babysitters or for quick changes on the go.
Washing Instructions:
There are many opinions about diaper washing, and many people have developed additional steps and routines based on their individual needs. Our advice is to start simple and adjust only if necessary for your baby or water-type.
Toss wet or dirty diapers into a dry pail; wash every 2-3 days.
An optional cold-water pre-rinse helps prevent stains and odor.
Use hot water and everyday detergent, unless that detergent contains fabric softeners (a no-no for diapers).
Veggie-based soap helps keep fabric soft, although its effectiveness depends on the hardness of your water. In any water, soap can coat fabric, so consider alternating soap and detergent to avoid decreased absorbency over time.
No chlorine bleach. Nasty stuff, bleach.
No fabric softeners, which coat fabric and reduce absorbency.
Some babies require fragrance-free or enzyme-free detergents; most don't.
Drying diapers in a dryer, even on high heat, is perfectly okay, although an occasional sunning of clean, wet diapers will go a long way to freshen them and reduce or eliminate staining.
If you choose to sun the diapers or line dry rather than use a dryer, we strongly suggest either laying the diapers flat to dry, or hanging them horizontally rather than by the waist or front section. Hanging wet diapers by the waist allows the heavy, wet weight to pull on leg elastic, which may reduce its useful life.
Save more when you buy more:
3 pack Save $0.20 each
6 Pack Save $0.50 each
12 Pack Save $0.96 each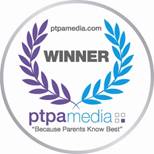 Quantity Discounts (discount applied when adding multiple items to cart)

1 Kissaluvs Diaper

$12.95 each for unbleached


$13.95 each for COLORS

6 or more Kissaluvs Diapers

$12.50 each for unbleached


$13.50 each for COLORS

6 unbleached for $75
6 COLORS for $81

12 or more

Kissaluvs Diapers

$11.99 each for unbleached


$12.99 each for COLORS



12 unbleached for $143.88
12 COLORS for $155.88
Note: All Fitted Diapers, including Kissaluvs, require a cover