The EnJoye™ Breastpump is a professional-grade electric/battery double pump that is designed for long-term and frequent pumping needs such as working mothers. The EnJoye™ is less expensive and lighter than the EnDeare™ and is ideal for battery-dependent pumping.
Uses: For long-term and frequent pumping needs including…
To maintain milk supply as well as to collect breastmilk
For single or double pumping.
Look at these great features:
Proven performance for working moms with long-term and frequent pumping needs. Plus, your satisfaction is guaranteed
Usually more affordable than other rental pumps
More portable and convenient than other rental pumps
Features the unique Hygeia CARE Button for Customized, Audio, Recording, Experience so you can record your baby or other sound to enhance your breastpumping experience
Offers single or double pumping flexibility
Electric or battery operation with the included internal battery pack. The rechargeable battery is ideal for battery-dependent pumpers
Green Breastpump, Can be shared by multiple mothers when each has her own personal accessory set
Recycle the EnJoye when you no longer need it. See recycling instructions.
Mimics your baby's unique suckling patterns with customizable speed and pressure controls
Safe, because all parts that come into contact with breastmilk are BPA/DEHP Free
Specifications:
Unit Weight: 7.58 lbs (including the carrying bag and accessories. The EnJoye LBI pump alone is 2.8 lbs.)
Unit Size/Packaging: 15.5x7.25x12.5
Color: Gray
Power: 50 - 60 Hz
Warranty: 3-Year Limite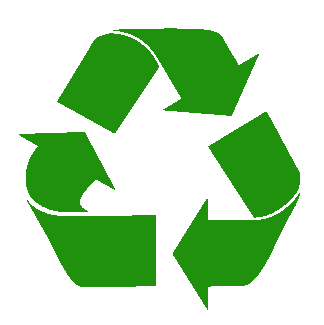 A better breastpump for a better planet.
Only Hygeia brand electric breastpumps can be recycled.
Clean pump and spray with Cavicide™ or similar cleaner.
Only return the pump and electrical cord. Do not return the plastic parts or personal accessory set materials.
Place in plastic bag and seal with tape.
Place in box with padding and attach the shipping label with the Hygeia mailing address.
Any questions, please let us know. Feel free to contact us to learn more.
Total Compatibility Guarantee
Hygeia breastpumps are guaranteed to be fully compatible with a mother's nursing needs. We believe however that if a Hygeia breastpump should not be compatible with her needs a mother should have options. In this spirit, Hygeia offers a Total Compatibility Guarantee.
Should the original purchased pump be incompatible with mom's requirements, please contact the original point of sale location directly. An alternate Hygeia breastpump will be offered for replacement (up-charging only for any price difference, if applicable). Should an alternate Hygeia breastpump not be a satisfactory solution, the breastpump only (excludes all accessories, i.e. Personal Accessory Sets, bags/totes, etc.) may be returned for a refund/credit within 21 days of purchase, with appropriate proof(s) of purchase to the original place of purchase.
Products that show damage or obvious signs of abuse may not qualify for a refund under the Total Compatibility Guarantee.