Flip One-Size Diaper Cover
This cover has been so popular that the manufacturer has started offering it by itself! This cover can be used with prefolds or fitted diapers.
The Flip One-Size Cloth Diaper Covers are available without inserts in response to the hundreds of requests the manufacturer had from customers just like you.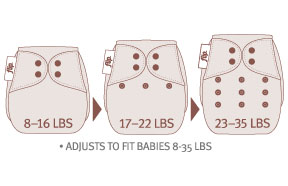 Note: Flip products may only be shipped to United States addresses (including territories and military addresses)