AppleCheeks 2-Size Envelope Cover
• An outer layer of breathable, waterproof polyurethane laminated polyester (PUL), sewn to a butter soft microfleece inner layer, so that only the softest of soft touches your baby's delicate skin.
• Snug, durable elastic at both the waist and legs for a gentle and secure fit.
• Two rows of easy-to-adjust snaps, allowing for a proper fit at the legs and the waist.
• A beautiful range of truly spectacular colours to appeal to a wide range of esthetic.
• A handy envelope opening, wide enough for daddy's hands, which allows for the option of placing the absorbent inner between the fleece and the waterproof outer layer if so desired.
• A more generous and longer lasting fit than other similar styles on the market. Size 1 fits from 7 - 18lbs, and Size 2 fits from 18 - 35lbs. All weight ranges are approximate.
• The ultimate cloth diapering solution!
• AppleCheeks covers feature a unique envelope design, similar to a pocket diaper, but with NO NEED TO UNSTUFF. The absorbent inserts come right out in the wash!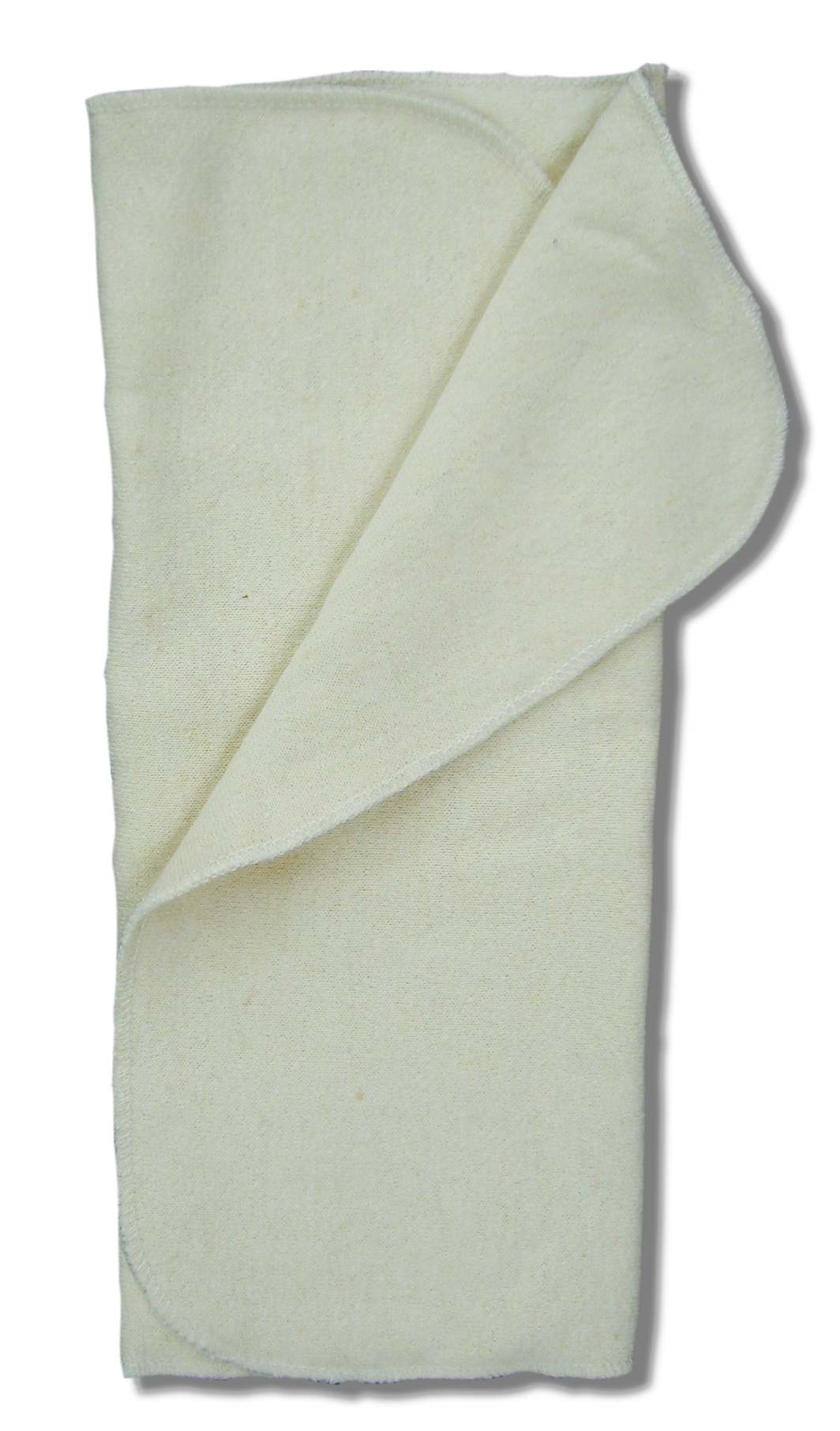 AppleCheeks One-size Rayon from Bamboo Insert
Two layers of ultra-soft 70% rayon from bamboo/30% organic cotton fleece give you the ultimate in comfort and absorbency! Fold this approximately 12" x 15" insert into thirds and you get six layers in the soaker zone.

Use this insert in an AppleCheeks Envelope Diaper Cover.

Rayon from Bamboo is perfect for the heaviest wetter as it retains twice as much moisture as cotton alone for its weight! And plus rayon from bamboo's antimicrobial properties make it the healthy choice for your baby's bottom. Rayon from Bamboo is the cloth diapering choice!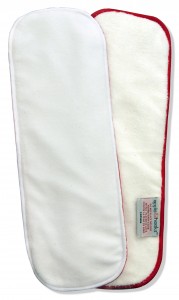 AppleCheeks One-Size Microterry Insert
This insert has a white side (stay-dry microFLEECE side) and a white with red stitching and label side (absorbent microTERRY side). When placed ON the cover for the cover+insert method, the white side faces UP. When placed IN the cover for the pocket method, the red stitching side faces UP. As well, the label on the microterry side clearly indicates that this side is NOT to go against baby's skin.