What's the difference between the Original Newborn AIO and the New Version Newborn AIO? The Original has an organic cotton inner and the New Version is made of multiple layers of hemp/cotton topped with buttery soft microfleece – sizing and fit are the same!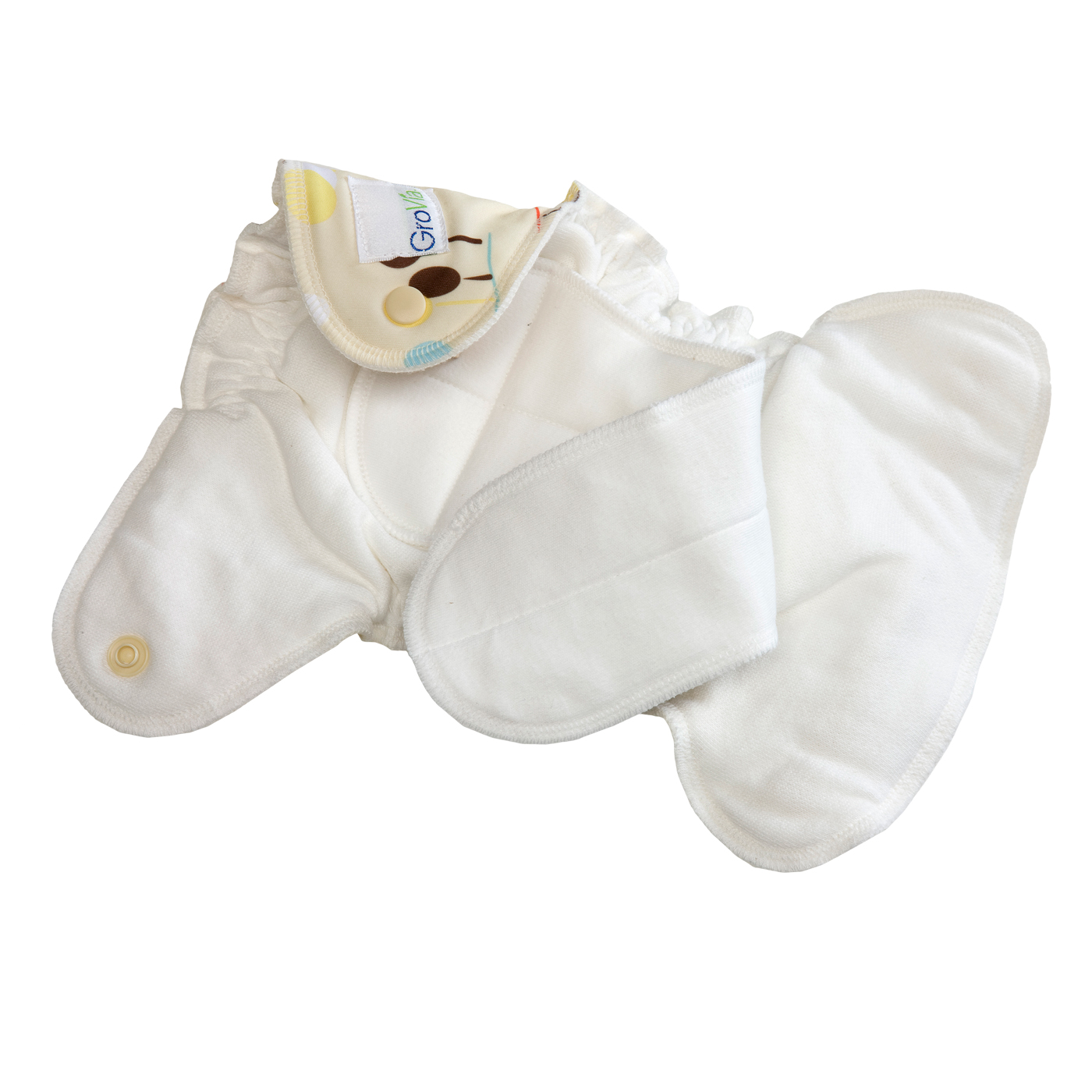 Our unique design fits most newborns 5-12+ lbs.
Diaper Preparation
(This is an important step... don't skip it!!)
Wash hot with detergent and tumble dry, repeating this process 5–6 times before first use (they will continue to gain absorbency with more washing)
Washing
Remove as much solid matter as possible.
Place soiled diaper in a dry diaper pail. No soaking necessary.
Wash every 2 days on warm with detergent.
Tumble dry low.
Do NOT use bleach, enzyme cleaners or fabric softeners.